Soft Silver Plated Copper Wire-Oxygen Free Copper OFC
Product Detail
Product Tags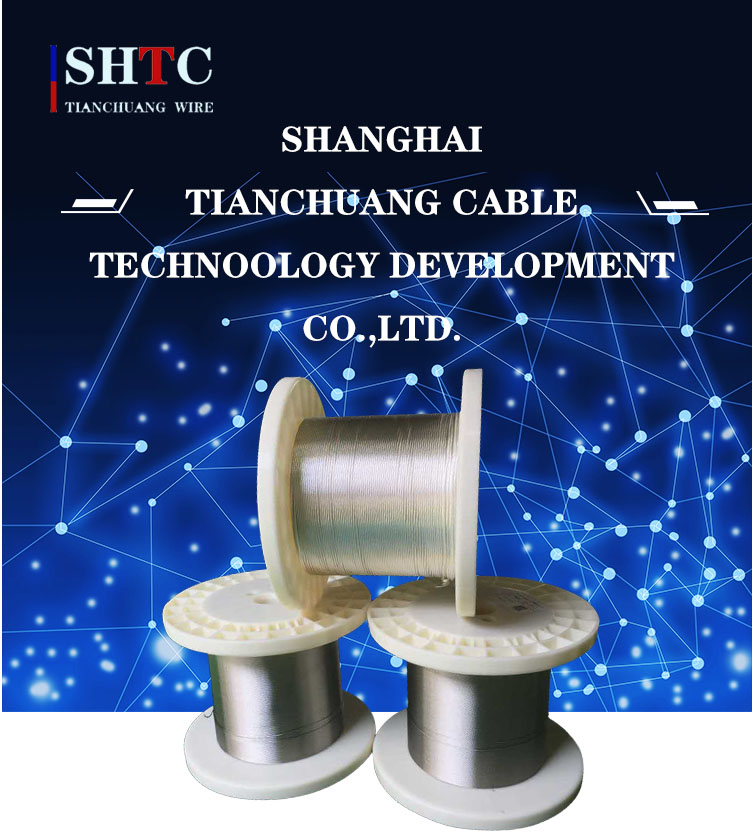 Product Description
Shanghai Tianchuang silver plated copper wire is composed of a copper core covered by a concentric silver plating. This material combines the advantages of copper, such as the conductivity, with the bright and shiny surface of silver. In addition, the silver coating provides high corrosion resistance. All these advantages make it the favorite choice for high frequency wire, as well as, colored textile wire.
Silver plated copper wire is available with different plating thicknesses such as 5, 10, 20, 50, 100 and 200 g silver / kg of wire. Other platings are available upon request. Silver plated wire is available in diameters from 0.020mm to 0.500mm (AWG 52 – 24) with all insulation and self-bonding enamels.  Shanghai Tianchuang also produces bare silver plated wire in the same diameter range.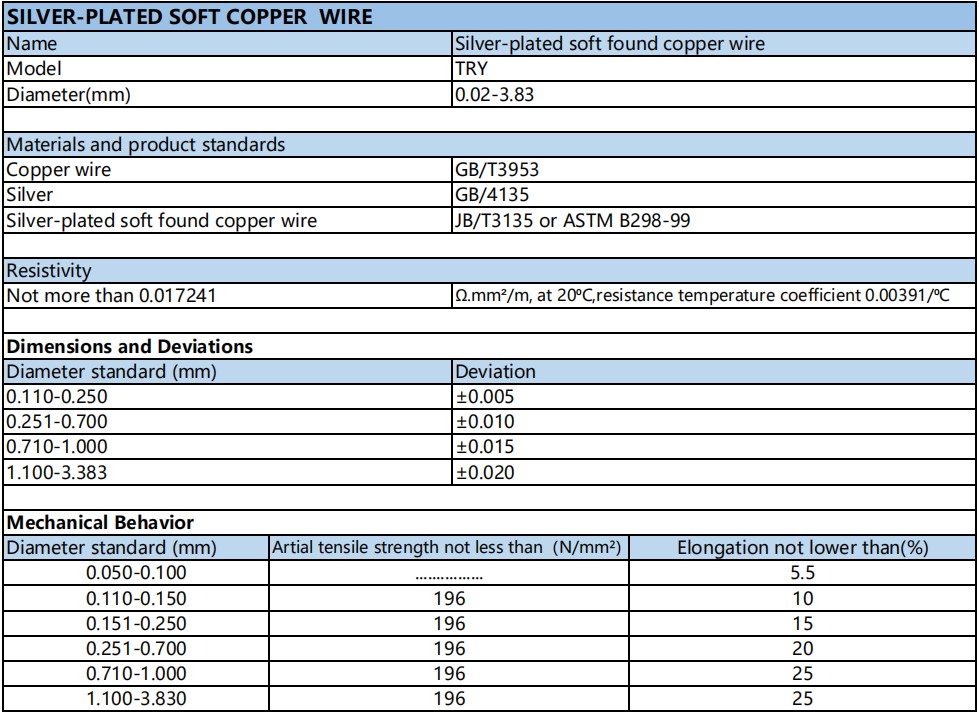 Product Processes
Silver plated copper wire is a kind of thin wires which is silver-plated anaerobic or hypoxic copper wire stretched by wire drawing machines.Silver plated copper wire is divided into silver plated soft round copper wire and silver plated hard round copper wire. Silver-plated soft round copper wire is annealed to be changed its physical properties in order to get soft. Good silver plated copper wire's coating is continuously and firmly attached to the surface of the conductor and the surface would not be stained after tests. The coating surface of silver-plated copper wire should be smooth and continuous, free from harmful defects such as silver particles, burrs and mechanical damage.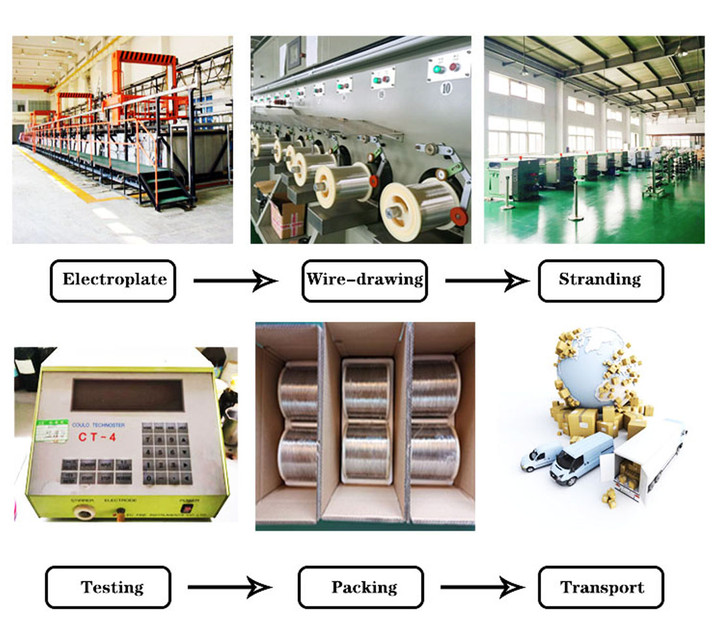 Packing and delivery
1.The mono-filament and its winch are supplied in plates, and then packed and delivered in boxes after proper packaging with Kraft paper and packaging film. The small size disc is fixed by custom foam, and the large size plastic rubber disk or iron disk is fixed by custom wooden frame.
2.The mono-filament and its strand are evenly wound on the wire shaft, the wire arrangement is not pressed, the wire head is fixed, and the outermost side of the wire is kept at a certain distance from the edge of the disk, so as to avoid collision in the course of transportation.
---
Previous:
2019 New Style 31 Awg Nickel Plated Copper Wire - Customized High Temperature Nickel-plated Copper Wire 100mts monthly production – Tianchuang
Next:
OEM Customized 13 Awg Nickel Plated Copper Wire - Source Factory 43 Awg Nickel Plated Copper Wire for Sale – Tianchuang
---