stainless steel solid welding wire Silver Plated Copper Wire
Product Detail
Product Tags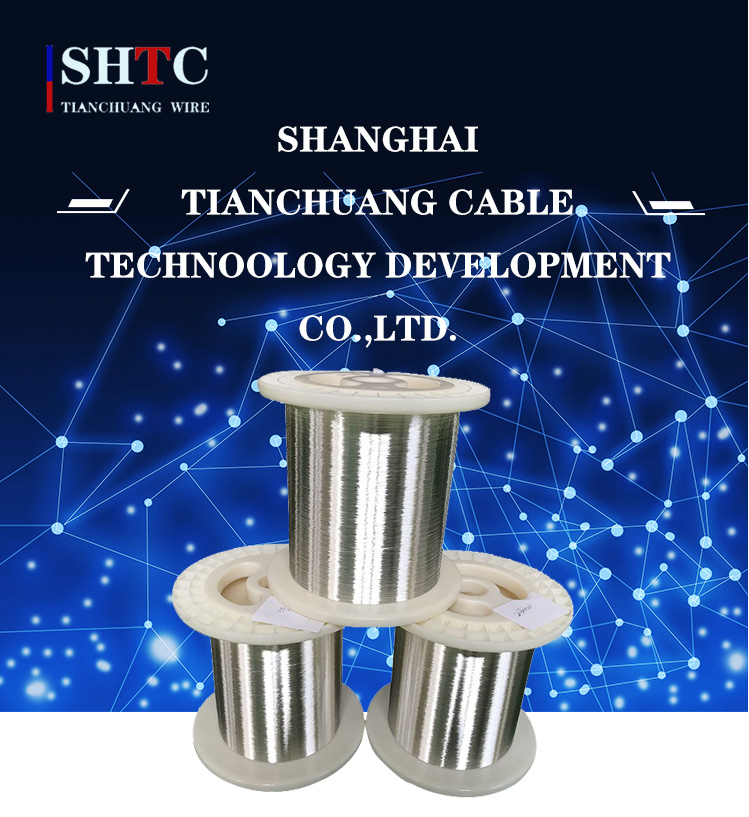 Shanghai Tianchuang Cable Technology Development Co., Ltd. was founded in 2007, the company specializing in the production of metallic conductor.Our company has been concentrating on the brand management and the development of the innovation of product technology. Our company has obtained the ISO9001 quality management system certification.Now we provide various kinds of special wire material for the industries in terms of internal aviation and spaceflight,electron information and military industry and some branch production,etc.We played a very important role in our national important projects,the establishment of national defense and international engineering.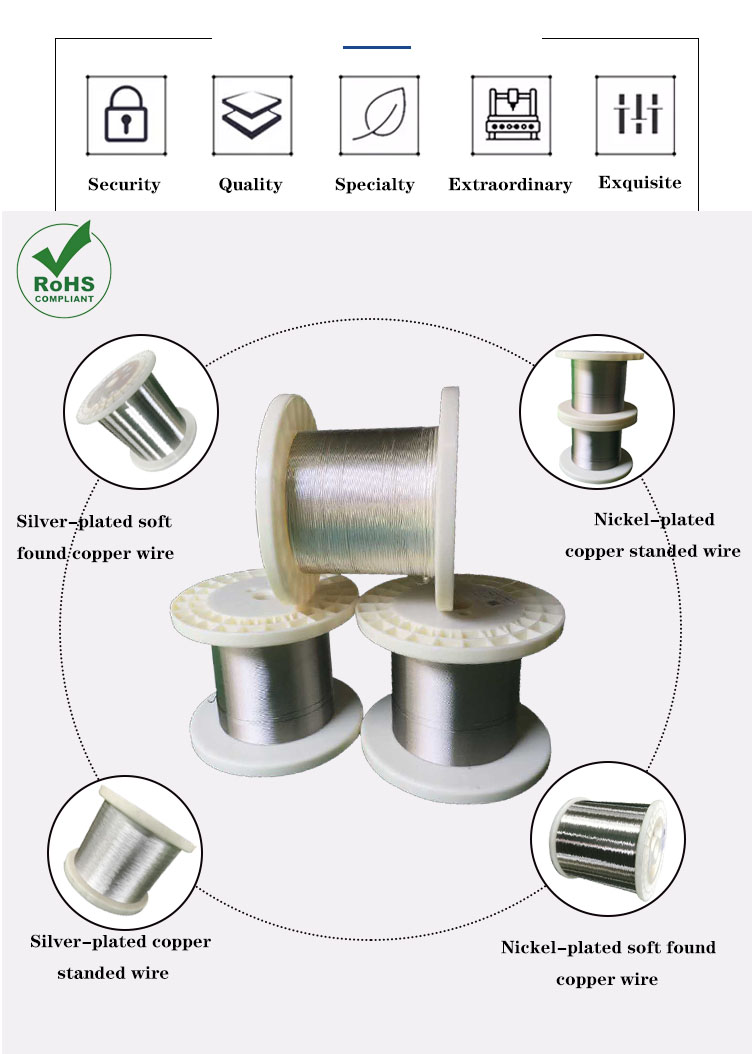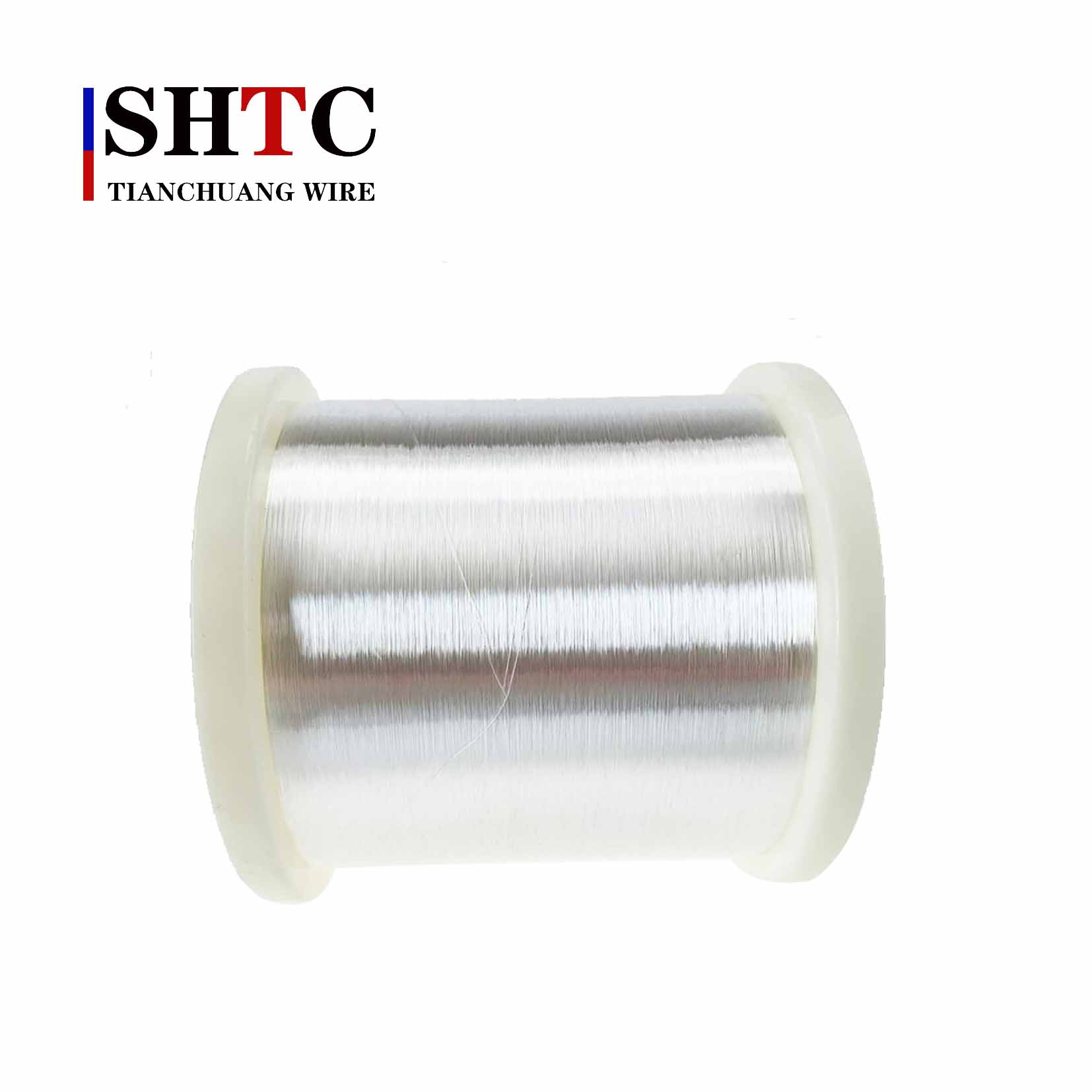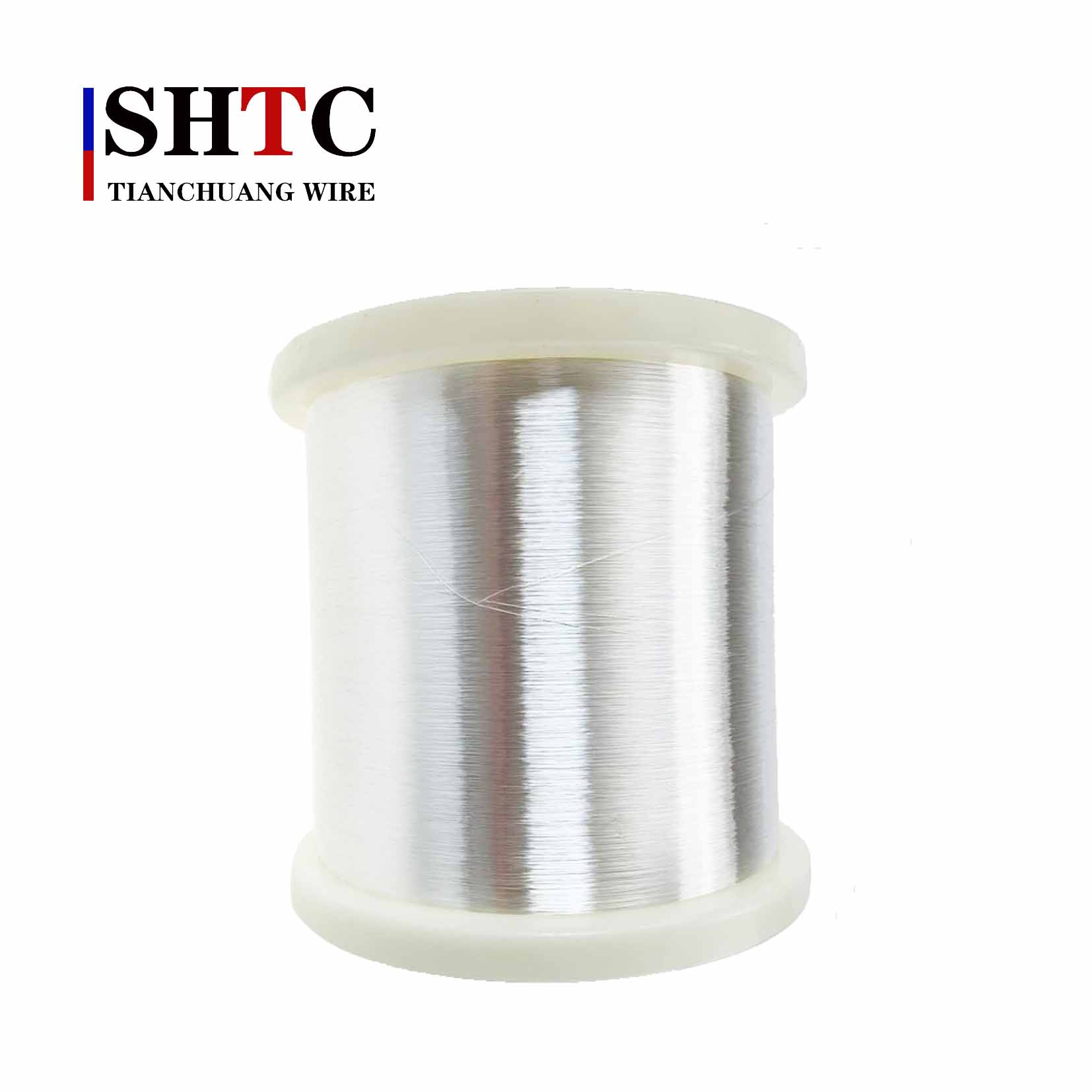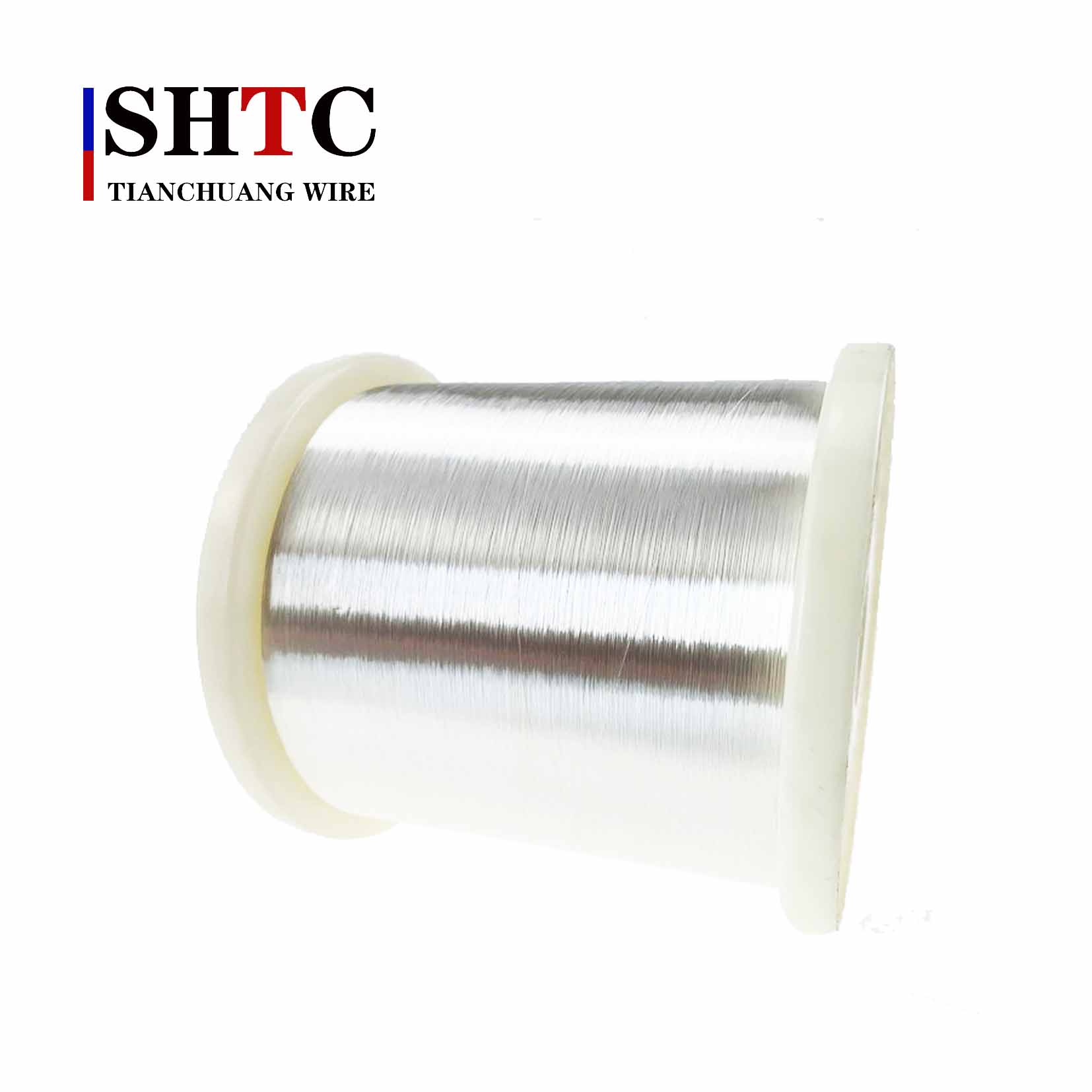 Silver plated copper wire is divided into silver plated soft round copper wire and silver plated hard round copper wire. Silver-plated soft round copper wire is annealed to be changed its physical properties in order to get soft. Good silver-plated copper wire's coating is continuously and firmly attached to the surface of the conductor and the surface would not be stained after tests. The coating surface of silver-plated copper wire should be smooth and continuous, free from harmful defects such as silver particles, burrs and mechanical damage.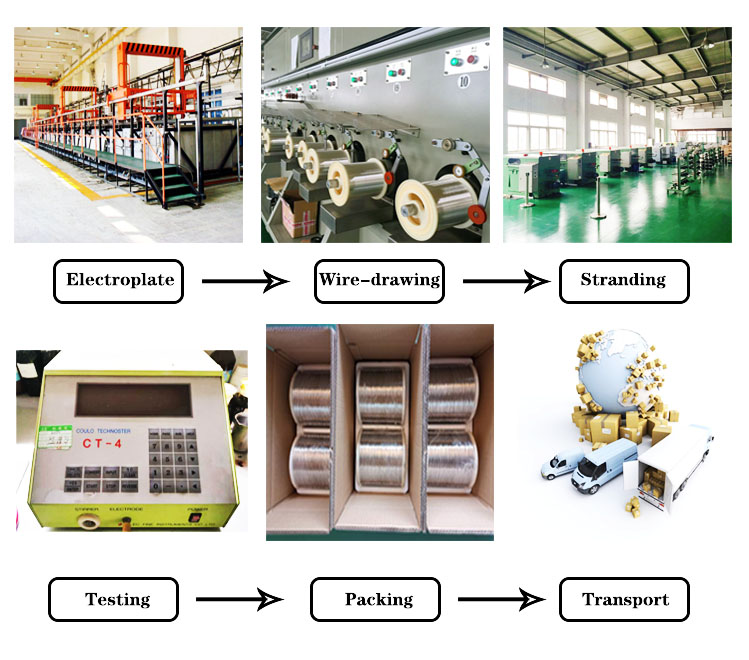 Packing and delivery
1.The mono-filament and its winch are supplied in plates, and then packed and delivered in boxes after proper packaging with Kraft paper and packaging film. The small size disc is fixed by custom foam, and the large size plastic rubber disk or iron disk is fixed by custom wooden frame.       
2.The mono-filament and its strand are evenly wound on the wire shaft, the wire arrangement is not pressed, the wire head is fixed, and the outermost side of the wire is kept at a certain distance from the edge of the disk, so as to avoid collision in the course of transportation.
The Application Field of Products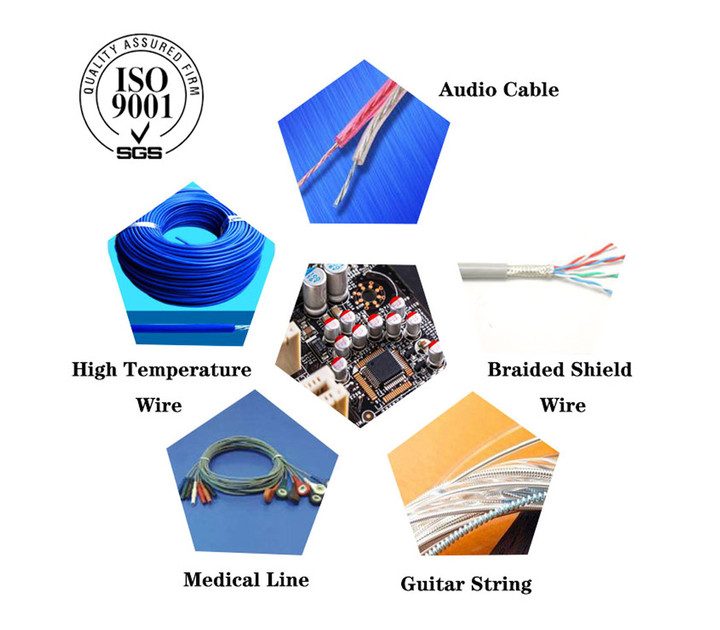 Application: Non-ferrous wire, textile thread, high frequency application, micro cable, aerospace cable, high temperature cable, etc.
Features: High electrical conductivity, high heat resistance, bright and shiny surface, high frequency characteristics, high temperature resistance, corrosion resistance, etc.
Exhibition and Certification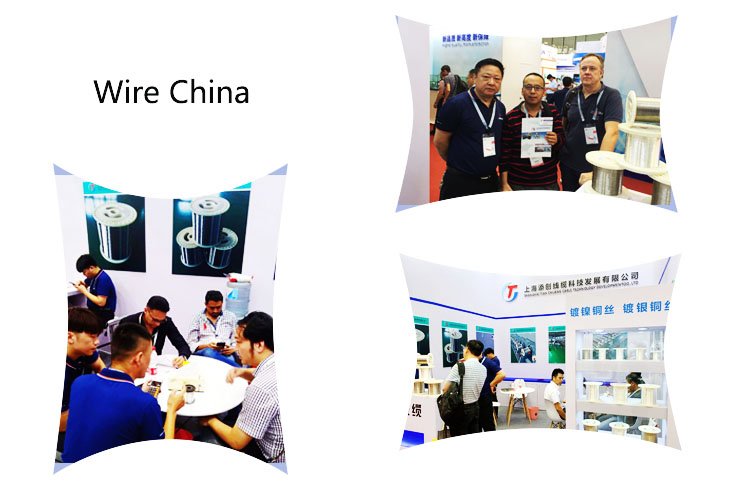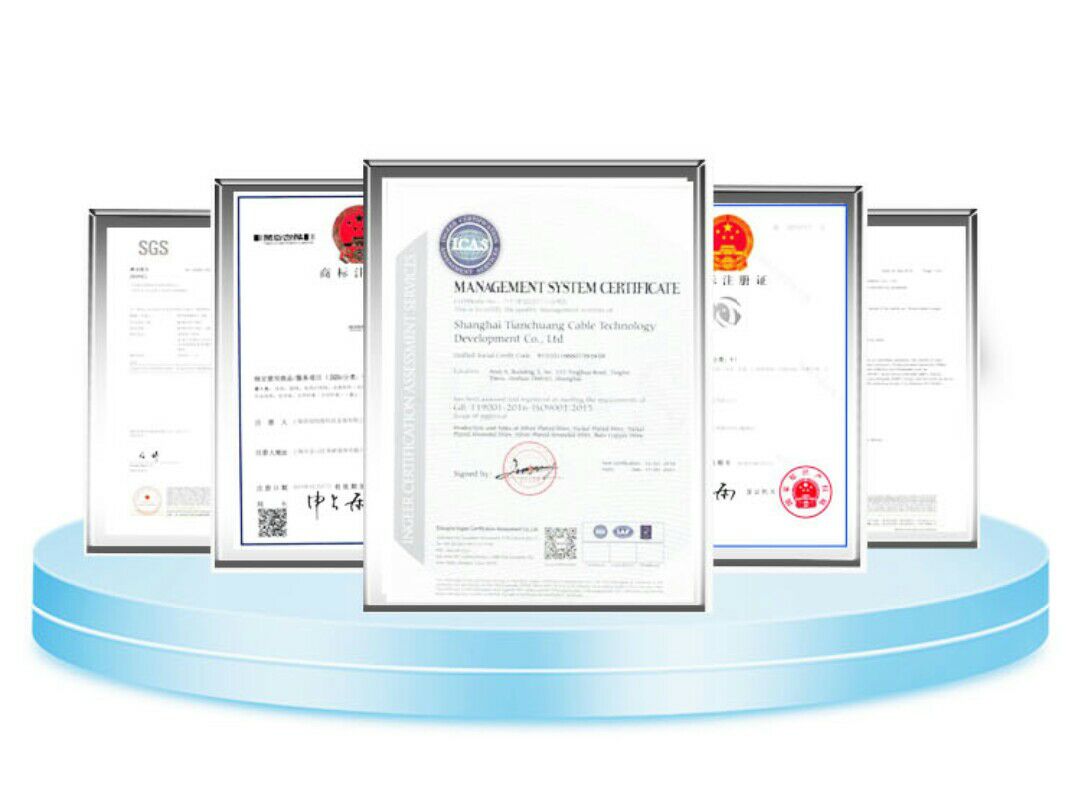 Q1: What are your prices?
A1: Our prices are subject to change depending on supply and other market factors.

Q2: What is the product warranty?
A2: We warranty our materials and workmanship. Our commitment is to your satisfaction with our products.
Q3: What kinds of payment methods do you accept?
A3: You can make the payment to our bank account, Western Union or PayPal: 30% deposit in advance, 70% balance against the copy of B/L.
Q4: What is the average lead time? 
A4: For samples, the lead time is about 7 days. For mass production, the lead time is 20-30 days after receiving the deposit payment.
---
---