Good Material 0.05-3.83mm Electric Copper Lead Wire Silver Enamel Wire
Product Detail
Product Tags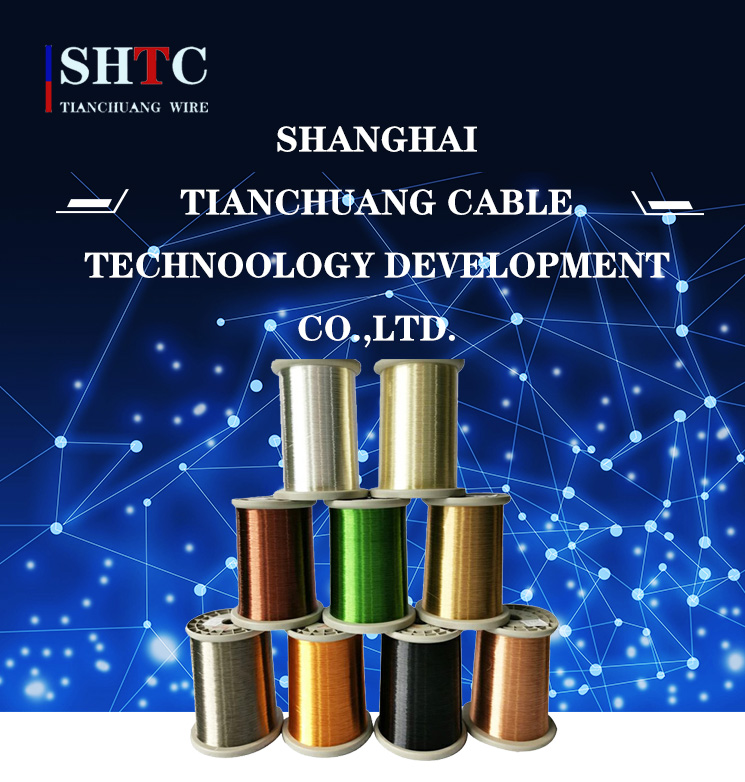 Shanghai Tianchuang Cable Technology Development Co., Ltd. was founded in 2007, the company specializing in the production of metallic conductor.Our company has been concentrating on the brand management and the development of the innovation of product technology. Our company has obtained the ISO9001 quality management system certification.Now we provide various kinds of special wire material for the industries in terms of internal aviation and spaceflight,electron information and military industry and some branch production,etc.We played a very important role in our national important projects,the establishment of national defense and international engineering.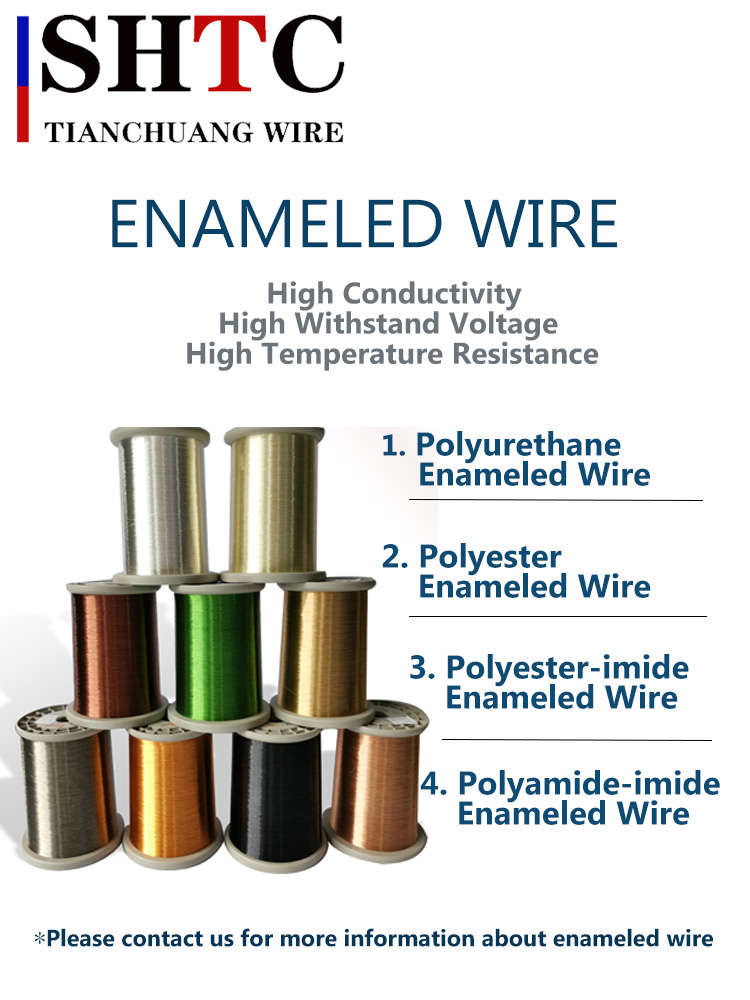 Insulation-enameled Name

Thermal Level⁰C




(working time 2000 h)

Code Name

GB Code

ANSI. TYPE

Polyurethane enameled wire

130

UEW

QA

MW75C

Polyester enameled wire

155

PEW

QZ

MW5C

Polyester- imide




enameled wire

180

EIW

QZY

MW30C

Polyester-imide and polyamide imide 

double coated enameled

200

EIWH(DFWF)

QZY/XY

MW35C

Polyamide-imide  enameled wire

220

AIW

QXY

MW81C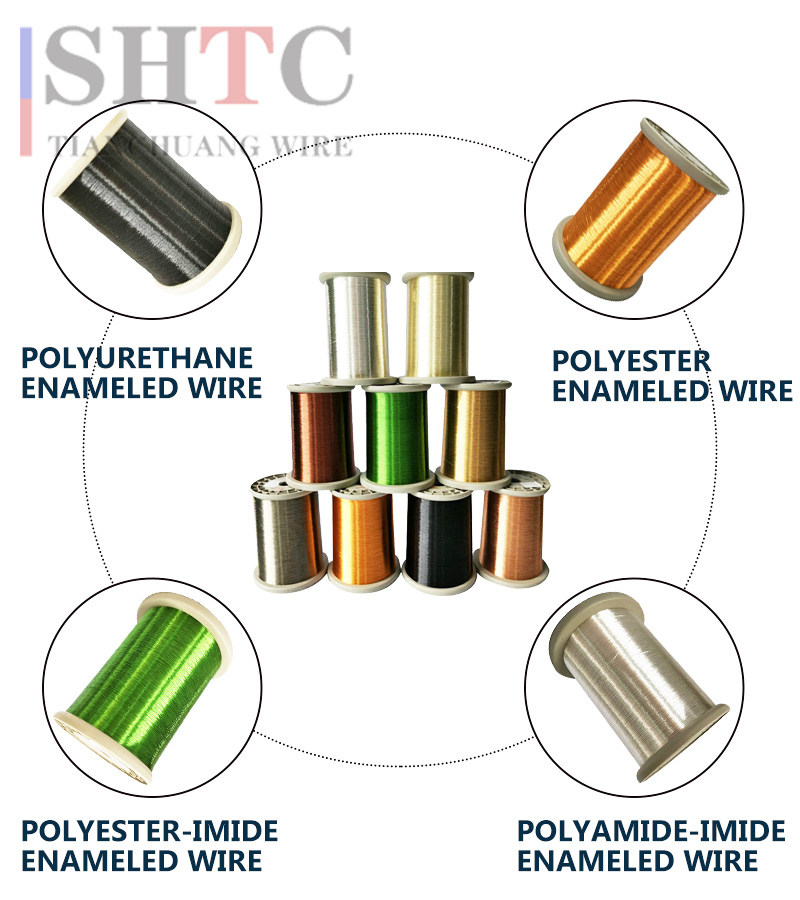 Enameled wire is a major type of winding wire, which consists of conductor and insulating layer. The bare wire is tempered and softened, then painted for many times and baked. However, it is not easy to produce products that meet both the standard requirements and customer requirements. It is affected by factors such as raw material quality, process parameters, production equipment, environment, etc. Therefore, the quality characteristics of various enameled wire are different, but they all have four major properties: mechanical properties, chemical properties, electrical properties and thermal properties.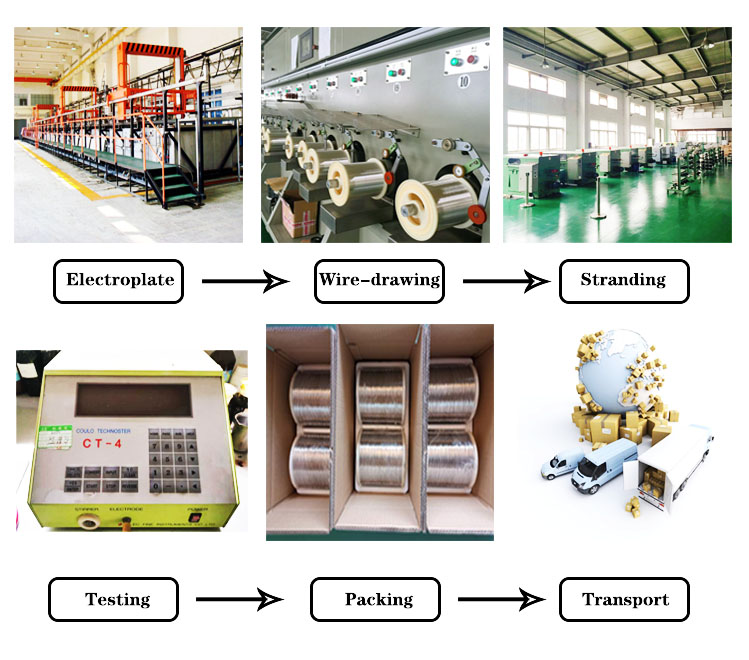 Packing and delivery
1.The mono-filament and its winch are supplied in plates, and then packed and delivered in boxes after proper packaging with Kraft paper and packaging film. The small size disc is fixed by custom foam, and the large size plastic rubber disk or iron disk is fixed by custom wooden frame.       
2.The mono-filament and its strand are evenly wound on the wire shaft, the wire arrangement is not pressed, the wire head is fixed, and the outermost side of the wire is kept at a certain distance from the edge of the disk, so as to avoid collision in the course of transportation.
The Application Field of Products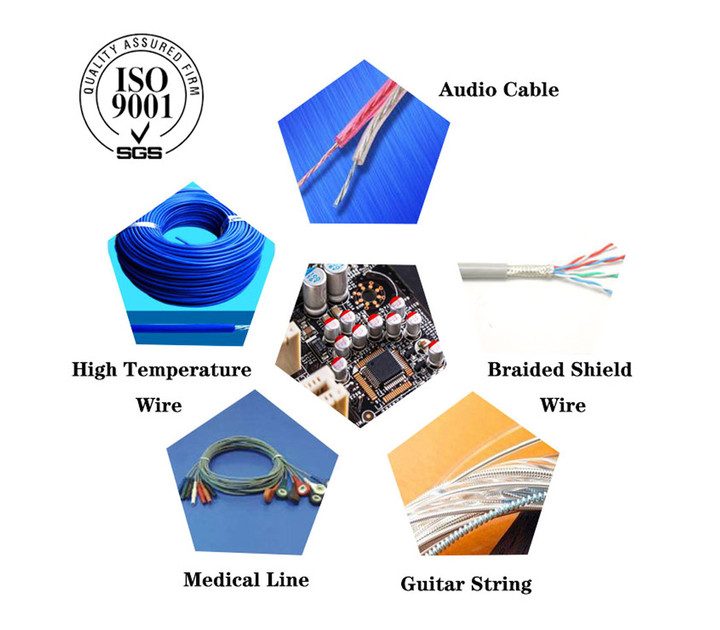 Enameled wire is the main and key raw material for electric motors, electrical appliances and household appliances, telecommunications and electronic instrument electromagnetic winding. After joining WTO, with the rapid development of industrial appliances, household appliances, telecommunications, electronic products, etc. It has brought enameled wire a broader application field and market.
Exhibition and Certification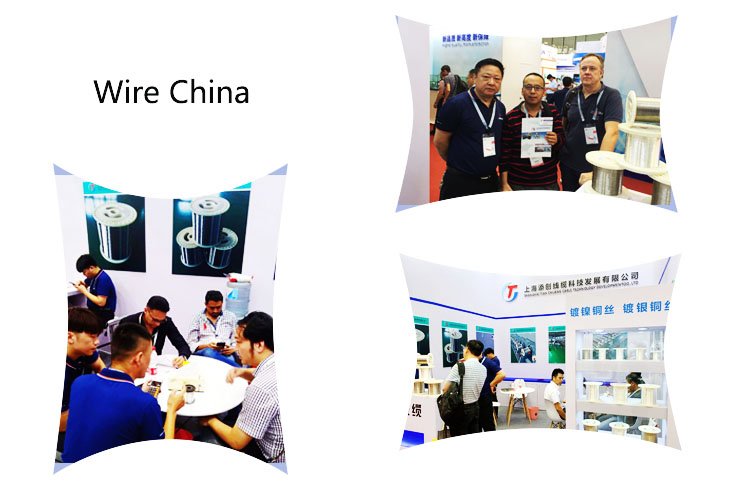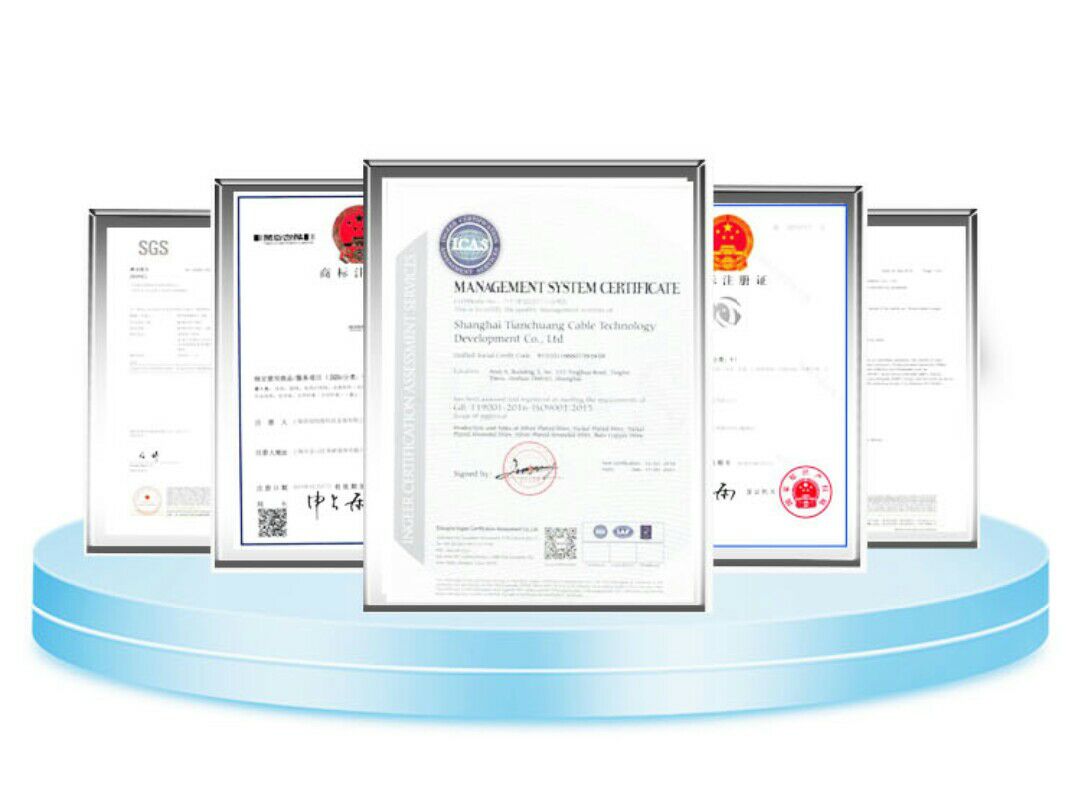 Q1: What are your prices?
A1: Our prices are subject to change depending on supply and other market factors.

Q2: What is the product warranty?
A2: We warranty our materials and workmanship. Our commitment is to your satisfaction with our products.
Q3: What kinds of payment methods do you accept?
A3: You can make the payment to our bank account, Western Union or PayPal: 30% deposit in advance, 70% balance against the copy of B/L.
Q4: What is the average lead time? 
A4: For samples, the lead time is about 7 days. For mass production, the lead time is 20-30 days after receiving the deposit payment.
---
---