good oxidative source factory resistance silver plated copper wire for factory
Product Detail
Product Tags
Silver plated copper wire is divided into silver-plated soft round copper wire and silver-plated hard round copper wire. Silver plated soft round copper wire is annealed to be changed its physical properties in order to get soft. Good silver-plated copper wire's coating is continuously and firmly attached to the surface of the conductor and the surface would not be stained after tests. The coating surface of silver plated copper wire should be smooth and continuous, free from harmful defects such as silver particles, burrs and mechanical damage.
SILVER PLATED SOFT COPPER WIRE 

Medel
TRY
Diameter(mm)
0.02-3.83
Product standards
JB/T3135 or ASTM B298-99
Resisitivity 
Not more than 0.017241 Ω.mm²/m, at 20℃, resistance temperaturecoefficient 0.0391/℃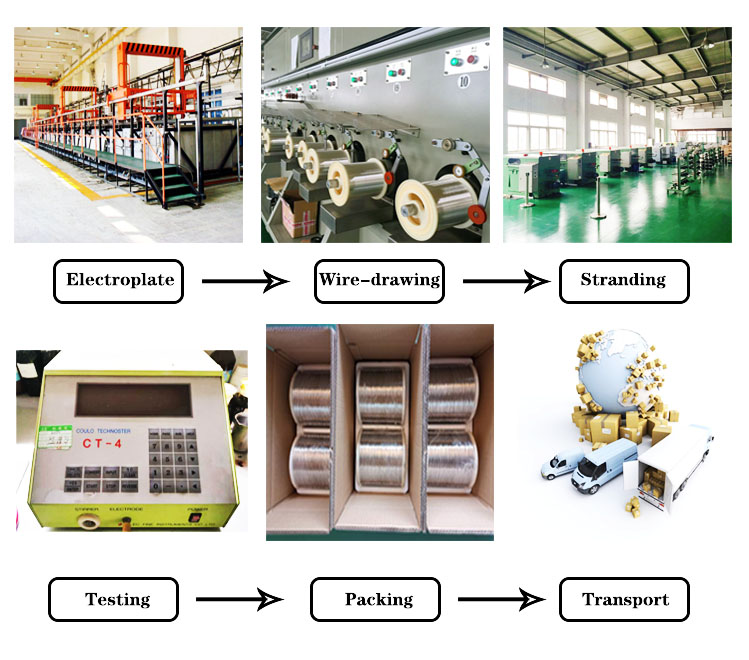 The silver plated copper wire combines the characteristics of copper and silver- excellent electrical conductivity, bright and shiny surface. What's more, The silver plating layer has high corrosion resistance. Because of these advantages, silver-plated copper wire becomes processed product for people to make high frequency wire and colored textile wire.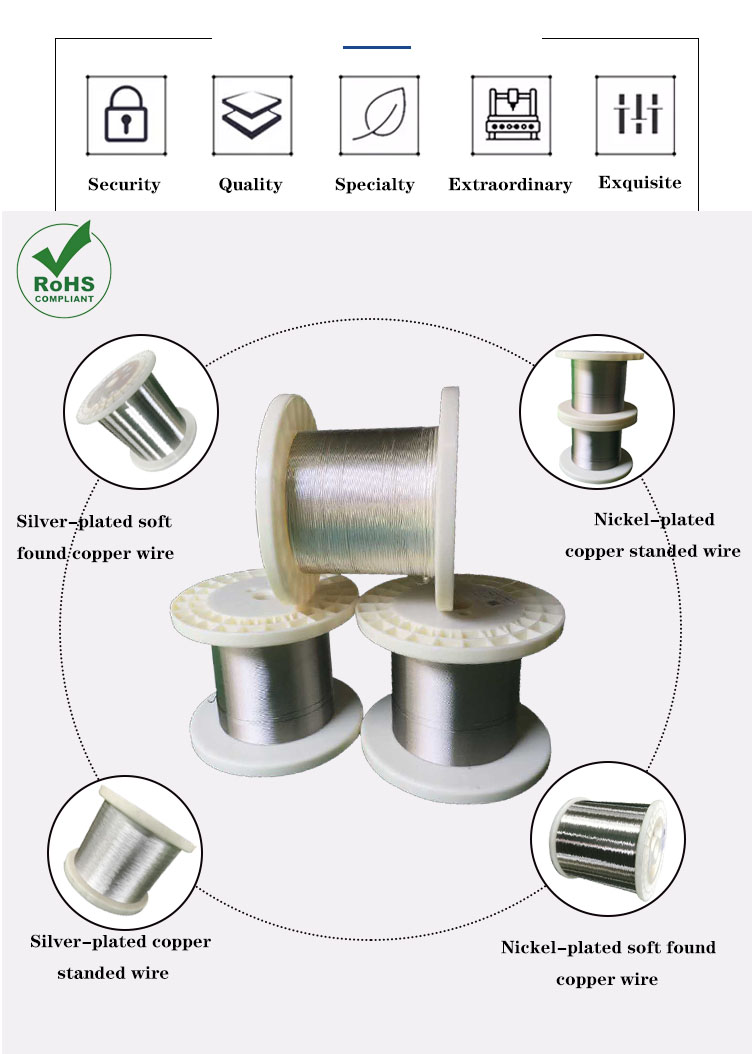 Application: Non-ferrous wire, textile thread, high frequency application, micro cable, aerospace cable, high temperature cable, etc.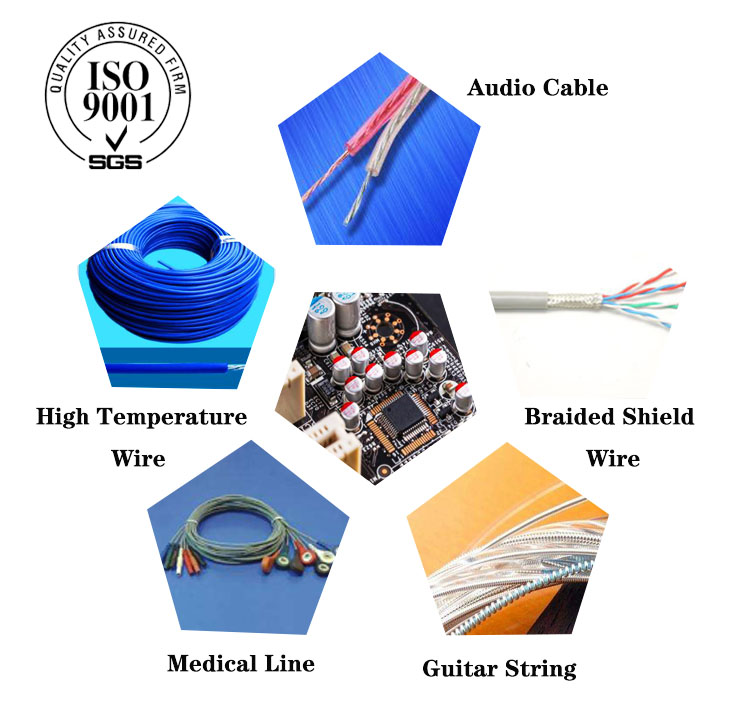 Inspection rules
Product inspection: incoming material inspection-process inspection-finished product inspection, finished product inspection qualified factory, each batch of products is accompanied by quality inspection certificate.
---
Next:
professional factory for 48 Awg Silver Plated Copper Wire - High Conductivity Silver Plated Copper Wire For Transformer – Tianchuang
---